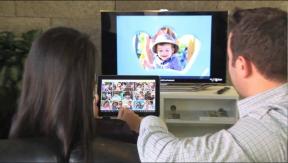 Minneapolis – Best Buy said declines in digital imaging, movies and MP3 players led a 1.5 percent dip in domestic holiday sales, to $9.8 billion for the nine weeks ending Jan. 4.
The retailer also lowered its fourth-quarter and full-year earnings outlook as a result of competing in what president/CEO Hubert Joly described as "an intensely promotional holiday season."
Comp sales for the period slipped 0.9 percent, with growth in computing, appliances and gaming more than offsetting weakness in the legacy categories, the company said.
Indeed, U.S. appliance comps rose 16.9 percent year over year, while the computing and mobile phone categories enjoyed a 3.2 percent lift.
In contrast, CE comp sales fell 6 percent, and the entertainment category (pre-recorded music and movies) declined 6.6 percent. Services, including service contracts, extended warranties, product repair and delivery and installation, slipped 0.9 percent.
Best Buy enjoyed its greatest success online, where U.S. comp sales increased 23.5 percent and total revenue topped $1.3 billion due to higher average order value, increased traffic, improved inventory availability, and what the retailer described as "intense executional focus."
In a statement, Best Buy president/CEO Hubert Joly described a fiercely promotional holiday season that began with Black Friday and continued throughout the period. "When we entered the holiday season, we said that price competitiveness was table stakes and an intensely promotional holiday season is what unfolded," he said. "It was imperative that we live up to our customer promises – and one of these promises is to offer our customers competitive prices."
Joly added that the aggressive promotional activity throughout the retail industry "did not result in higher industry demand and had a deflationary impact on our revenue."
However, he said Best Buy's price actions and improved customer experience resulted in a market share gain amid a 2.4 percent decline in total CE industry sales during the nine-week period, as reported by The NPD Group.
Chief financial officer Sharon McCollam tacitly cited Walmart for stoking the season's promotional fires. "As we entered the holiday period and the fourth quarter, we were highly aware of the public statements that were being made by our competitors as they related to their promotional plans," she said. "Subsequent to those statements, however, and progressively throughout the quarter, the promotional environment continued to escalate."
McCollam said Best Buy "made a significantly greater-than-expected year-over-year investment in pricing in the holiday period" in defense of its market share, which will drive its fourth-quarter non-GAAP operating income rate 175 to 185 basis points below last year's 5.7 percent non-GAAP operating income rate.
In a separate statement, Best Buy founder and chairman emeritus Dick Schulze said, "The message behind today's announcement is very clear to me. Best Buy is on this journey and in this business to win, acquire, and retain new and existing customers. I have complete faith in the long-term strategy and I am confident that management is taking the steps required to win and position the company for a successful future."
Looking ahead, Joly said the company's key priorities this year are:
to more quickly and more deeply lower the cost structure;
to grow the online channel at an accelerated pace;
to continue to improve and innovate the multichannel customer experience;
to enhance the marketing approach and effectiveness, particularly relating to personalization, targeting of customer segments and buying occasions; and
to reinvigorate and grow the Geek Squad services business.
Latest posts by Alan Wolf
(see all)