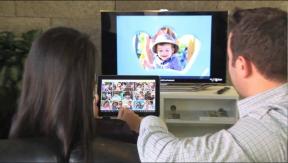 Minneapolis — Best Buy has extended founder Dick Schulze's deadline to submit a buyout bid to February.
Schulze's previous deadline to present a formal acquisition proposal was this Sunday, after Best Buy's board extended the original mid-November cutoff by one month.
The retailer's board said the extension, to Feb. 28, was granted so that Schulze and his backers could include Best Buy's holiday season and full-year results in their due diligence and acquisition offer.
Best Buy's board would then have 30 days to review and either accept or reject Schulze's offer, the board said.
Both sides agreed to the deadline extension, which amends the terms of their original Aug. 26 agreement. "Both parties believe that allowing Mr. Schulze to bring his offer after the holiday season and fiscal year end is in the best interests of shareholders," the board said.
Schulze, a majority investor with more than 20 percent of Best Buy shares, has lined up an assortment of bankers and equity investors to help finance the deal, including Cerberus, Leonard Greene & Partner, and the Texas Pacific Group, the Minneapolis StarTribune reported, and has reunited his former management team of Brad Anderson and Al Lenzmeier to run the business should his takeover bid prove successful.