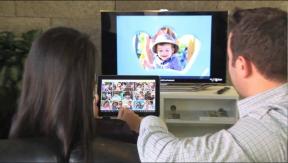 Minneapolis – Best Buy has reorganized its executive ranks, with the top layer of its U.S. operation being "removed, resulting in a leaner structure intended to improve the company's agility." This includes president of Best Buy's U.S. business, Mike Vitelli, who will retire from the company at the end of the fiscal year.
In a statement late today, Best Buy said it made the move to be "more responsive to business opportunities and challenges," which will make it "a leaner structure intended to improve the company's agility."
Hubert Joly, president/CEO, said in the statement: "One thing I have learned in helping turn companies around is that a business needs to have a nimble organization. Our new organization will help build a closer connection to our customers and front-line employees, as well as accelerate our transformation."
Effective Jan. 1, 2013, Best Buy's operations in the U.S. will be structured around the following groups:
Two channels – online and retail: While online continues to be overseen by Stephen Gillett, digital and marketing president, Shawn Score is appointed to lead the U.S. retail channel.
Three business groups – connectivity, home and services: Jude Buckley is promoted to head the connectivity business group, succeeding Shawn Score, while home and services will continue to be led respectively by Mike Mohan and George Sherman.
Support functions, including human resources, finance, legal and marketing, will have no leadership changes.
In this phase of Best Buy's transformation, these groups will report directly to Joly. Vitelli, will retire from the company at the end of the fiscal year and will work closely with Joly to ensure a smooth transition, the statement said. Executive VP of U.S. operations Tim Sheehan will leave the company at the end of the month.
"Shawn Score and Jude Buckley have done a great job growing Best Buy Mobile and then leading the connectivity business group. I look forward to working with them and the rest of our team as we re-invigorate and rejuvenate Best Buy," said Joly. "Mike Vitelli and I will work closely together during the next few months to ensure a smooth transition. I am very grateful to him for everything he has done for the company and for his terrific support."
Vitelli said in the statement, "My time here has been incredibly rewarding and a true honor. The next few months will be devoted to winning this holiday season while working with the leadership team, our vendors and other partners to ensure an orderly transition. I will miss the men and women of Best Buy and retire from this great company certain that its best days are ahead."
The channel and business group changes announced today will be effective on Jan. 1, 2013, as Best Buy said it will focus more immediately on the holiday selling season. In recent weeks, the company has emphasized a series of initiatives designed to attract more consumers to its e-commerce platforms and physical stores, including offering free shipping. Over the past several months the company has significantly increased its investment to train its sales force to better serve its customers. For the holiday season, Best Buy has also given its sales associates, known as Blue Shirts, the authority to match online prices in key categories.
Best Buy will hold an Analyst and Investor Day on Nov. 1 in New York City, with presentations beginning at 1 p.m. ET. The event will be hosted by Joly who will share his assessment of the business and the areas of focus going forward and include presentations by other members of the executive team.
The chain also updated its expected results for the fiscal third quarter ending Nov. 3, 2012. Comp-store sales are expected to decline at a rate consistent with the range of results for the first two quarters of fiscal 2013 (-5.3 percent in the first quarter and -3.2 percent in the second quarter). Gross profit rate is expected to decline at a rate similar to that experienced in the fiscal second quarter of 2013, with a decline of more than 100 basis points compared to the prior-year period, due to the impact of product mix and product transitions in advance of several key new product launches. The company expects SG&A expense percentage growth to be in the low single digits over the prior-year period, due to investments related to the company's strategic focus on improved customer service (including increased training and higher compensation costs for sales associates). As a result, the company expects fiscal third quarter adjusted (non-GAAP) earnings per diluted share will be significantly below the prior-year period.
Best Buy plans to release fiscal third-quarter 2013 results on Tuesday, Nov. 20, at 7 a.m. CT and is scheduled to conduct an earnings conference call at 8 a.m. CT on that same day.