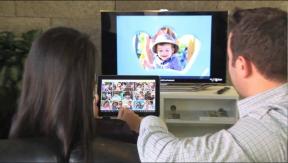 Minneapolis – Best Buy chief financial officer Jim Muehlbauer is leaving the company in January.
The CE chain said it is conducting a search for his successor.
In a statement, newly appointed president/CEO Hubert Joly thanked Muehlbauer for his contributions to the company and said his successor will share his "high degree of integrity and passion for our business."
Muehlbauer joined Best Buy from Pillsbury in 2002 as senior finance VP, was promoted to senior VP and CFO in 2006, became interim enterprise CFO in 2007, and assumed his current post as finance executive VP and CFO in 2008.
His is the second major management change since Joly took the corner office in September, following last week's appointment of former Expedia president Scott Durchslag to head Best Buy's global online and e-commerce operations.
Muehlbauer said in a statement that he will support "a smooth and orderly transition" to his successor. He will leave the company at the end of its current fiscal year at the end of January.
Latest posts by Alan Wolf
(see all)