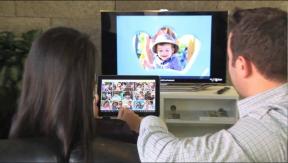 Irvine, Calif. – BenQ America has begun shipping the W1500 wireless full-HD (FHD) home entertainment projector supporting the Wireless Home Digital Interface (WHDI).
Designed to provide complete source connectivity without the need for cabling, the W1500 enables "simple installation, easy operation, 3D support, and full mobile device integration," the company said.
The projector delivers an one billion stunning colors with Colorific image quality, in addition to BenQ's SmartEco lamp-saving technology to deliver a hassle-free home theater experience at a lower total cost of ownership (TCO), the supplier said.
BenQ claims it is the first wireless projector with built-in 5-GHz WHDI technology, the W1500 projects uncompressed full-HD 1080p content from sources such as Blu-ray and DVD players, AV-R players, set-top boxes, and gaming consoles without the need for HDMI cables. The projector also supports wireless connectivity with any mobile device such as an iPad or Apple TV.
Using the 5-GHz radio transmission band, the W1500 projector transfers both 2D and 3D HD video and audio with the same seamless quality and zero latency as a wired connection over distances of up to 65 feet, the company said.
For the total 3D experience, the projector supports HDMI, full 3D timing, NVDIA 3DTV Play, and 2D to 3D conversion. With the W1500, BenQ is introducing its newly redesigned 3D glasses, which are optional.
BenQ's W1500 FHD wireless projector is now shipping at an MSRP of $2,299.