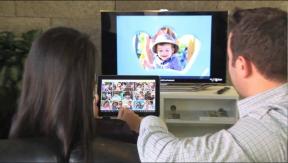 New York – Barnes & Noble again reduced the price on its Nook Simple Touch GlowLight e-reader to $99.
The $20 reduction places the GlowLight's price just below that of Amazon's Kindle Paperwhite.
The immense popularity of inexpensive tablets has had a negative impact on the stand-alone e-reader category. In March IDC said about 18.2 million e-readers shipped worldwide in 2012, and while it expects the category to maintain that figure this year, e-readers will begin a permanent decline starting in 2015.
In addition, Barnes & Noble's digital business, which includes devices, content and accessories, suffered a 34 percent drop in 2012, according to the company's latest financial report.