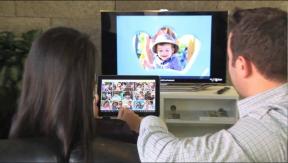 Colorado Springs, Colo. – Westone, a manufacturer of high-performance audio and in-ear earphones, has joined the vendor roster of the Azione Unlimited (AU) buying group.
AU's member dealers and custom integrators will have access to
Westone's ES line of custom in-ear monitors, which is aimed at affluent clients, audiophiles and musicians who desire a professional-grade earphone, the manufacturer said.
Westone's Colorado laboratory custom manufactures the ES line via an online ES customizer, allowing clients to choose color, finish, graphics and driver complement, making the earphones unique for each customer.
"We strive to provide the very best and uniquely differentiated product lines to dealer members," said AU president and founder Richard Glikes. "Our dealers' clients demand state-of-the-art products and the Westone approach of offering custom built, one-of-a-kind earphones fits perfectly with our approach with many of our member's clients."
Added Westone audio group VP John Lowrey: "We are elated to have Azione Unlimited [members] join us as Westone authorized audio dealers."
Westone is the second announced vendor addition for AU this week, following Thorens Turntables and Accessories.
Latest posts by Alan Wolf
(see all)