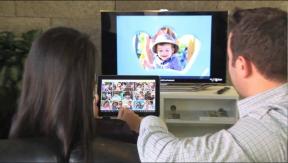 Portland, Ore. — AudioSource continues to reinvent itself.
Until late 2011, the audio specialty company positioned itself exclusively in the market for value-priced but high-quality component amplifiers, architectural speakers and custom-installation accessories, such as in-wall volume controls. Then the company expanded into active soundbars and expanded its distribution beyond the custom-install channel. Now the company has begun shipping the first in a planned series of Bluetooth speakers, with additional models to be shown to dealers beginning in 60 days with shipments in early 2014.
Plans are also in the works to replace AudioSource's current three soundbars with Bluetooth-equipped models in the summer, offer a compact soundbar product for game consoles sometime this year, and enter wireless multi-room audio at some point.
AudioSource, a 35-year-old audio brand, expanded beyond legacy audio components to enter "growth-oriented product categories" and change the brand's demographics, which skewed to males who were 45 years of age or older, said CEO Tom O'Mara. Soundbars, he said, expand the brand to women and younger consumers, as do Bluetooth speakers.
As the company added soundbars, it also added distribution outside install channels, signing up such retailers as P.C. Richard, Fred Meyer, Badcock and Moore, and NATM's Electronics Express to achieve a brick-and-mortar storefront count of more than 2,000, O'Mara said. AudioSource also sells on Amazon.
Company sales rose 60 percent in 2012 because of the addition of soundbars to the line and expanded distribution beyond custom-install channels, O'Mara said.
By year's end, because of the launch of its first Bluetooth speaker, the company will boast placement in 5,000 to 7,000 storefronts as the company looks to bring the device to campus bookstores, sporting-goods stores, military exchanges, office-supply stores, hardware chains, FYE and the Wireless Zone franchise chain of more than 400 outlets. With soundbars, the company's distribution had been focused on traditional CE channels such as CE and A/V specialists and appliance/electronics stores.
Though the Bluetooth speaker market is crowded, O'Mara admitted, the market "needs a value-oriented quality audio brand" offering a unique product. "There are a lot of rectangles out there," he said, so the company opted to launch the $39-suggested Sound Pop, a 3-inch-round water-resistant speaker with silicone shell and suction cup that sticks to non-porous surfaces such as showers, car windows, boats and hot tubs. The speaker, which doubles as a hands-free speakerphone, features Bluetooth 4.0 to offer HD Voice and noise cancellation, Bluetooth AVRCP to control track up/down and volume on the Bluetooth-equipped music source, single 1.5-inch driver, 3-watt Class D amp, DSP to flatten frequency response and an eight-hour lithium-ion battery.
The next wave of four to five Bluetooth speakers will range in price up to $249 and will include mostly portable models but also an AC-only model.
The company's next three soundbars will be priced the same as the current models at a suggested $99 to $349 but will add Bluetooth, higher power output, new cosmetics, a remote volume control for the subwoofer output, a smaller profile with less height and depth, and other enhancements.
The new soundbars will continue to offer Sonic Emotion's audio technology, which Sonic Emotion promotes as delivering a large surround sweet spot that reaches everyone in a room. The technology uses "wave field synthesis to create a field of sonic waves resulting in the illusion of sounds originating from all around," Sonic Emotions contended. "Listeners are surrounded in immersive, balanced audio regardless of their positioning, device location, and room dimensions."
The current soundbars feature digital coaxial and optical inputs, analog stereo inputs, six full-range drivers, two built-in subs and a subwoofer output.
The company's current audio components consist of architectural speakers priced at $59/pair to $149/pair, two-channel amps starting at $99, and a 12-channel multi-room amp at $799.
The brand, owned by privately held Peak Audio Group, was among a trio of audio companies owned by Peak predecessor Rodan from 2006 through 2009, when Rodan sold off Phoenix Gold's home and car audio business to Aamp of America and sold Carver to a Taiwan-based company. Rodan changed its name to Peak and began to focus solely on the AudioSource brand.
Latest posts by Joseph Palenchar
(see all)