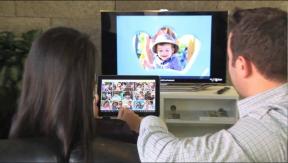 Denver — Archos is launching a trio of Android tablets with quad-core CPUs, 2GB RAM and HD displays.
The three tablets in the new Platinum series consist of an 8-inch model available in February at $199, a 9.7-inch model available in February at $299, and an 11.6-inch tablet available in April at $349.
All feature Android 4.1 OS, aluminum chassis, 1.2GHz quad-core CPU, eight-core GPU, 1080p video decoding, 2GB RAM, 8GB embedded memory, 64GB MicroSD slots, access to Google Play, front and rear cameras, and MiniHDMI and MicroSD ports.
The 8-inch Archos 80 Platinum has a 1,024 by 768 IPS multitouch capacitive display. The Archos 97 Platinum HD has a 9.7-inch 2,048 by 1,536 IPS display, and the Archos 116 Platinum features a 11.6-inch 1,920 by 1,080 IPS screen.
The company promotes the 80 Platinum as offering double the RAM and a back camera at a lower cost compared to the Kindle Fire HD 8.9, which retails for $299 for the 16GB Wi-Fi version.
The 97 Platinum HD is promoted as offering a display comparable to the Retina display of the iPad but at a 40 percent lower price.
Latest posts by Joseph Palenchar
(see all)