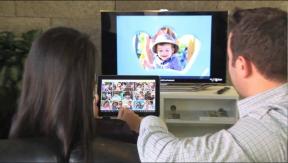 New York – Luxury kitchen and outdoor majap makers flocked to the 13th Annual Architectural Digest Home Design Show (ADHDS) here last week, and dealers, decorators, designers and consumers followed them.
The four-day trade and public event, which ran through Sunday at Manhattan's Pier 94, features ultra-premium furniture, accessories, lighting, kitchen and bath products, and major appliances. This go-around the white-goods contingent nearly doubled to some 16 exhibitors, ranging from Big Chill, BlueStar and Bosch to Viking, Sub-Zero and Wolf.
Majap distributors Almo and Eastern Marketing were also on hand to showcase their clients, which include Capital, Farber and Liebherr for the former, and Bertrazzoni, Blomberg and Wood Stone for the latter.
Almo president/COO Warren Chaiken, a regular exhibitor at show, noted that after a long, hard winter "spring is finally here and business and the builder trade is coming back," a point that was underscored by the throngs of industry attendees.
The show, which was co-sponsored by Whirlpool's Jenn-Air brand and The New York Times, also featured a series of seminars for the trade and public, including a session on "Designing in the Age of Connectivity," moderated by Wired and Popular Science correspondent Bob Parks. The panel, which included Jenn-Air general manager Steve Brown and Stephen Fanuka, host of DIY Network's "Million Dollar Contractor," explained how designers can capitalize on smart, connected products and mobile technologies for the kitchen and garage, as well as for home security and climate control.
A full report on the ADHDS will appear in the April 7 print edition of TWICE.
Latest posts by Alan Wolf
(see all)