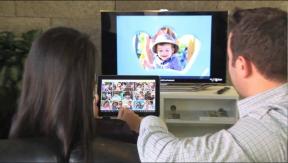 Washington — Sell-through for electronics and appliance retailers was essentially flat in April, the U.S. Commerce Department reported.
According to the agency's latest monthly sales estimates, which were adjusted for calendar changes but not price increases, sales edged up just 0.4 percent year over year, to $8.2 billion, and rose 0.8 percent from March.
Excluding the seasonal adjustment, April channel sales rose 1.2 percent but slipped 0.7 percent year to date.
In contrast, adjusted sales for furniture dealers increased 3.9 percent in April, while e-tailers and other direct sellers enjoyed a 15.4 percent gain, to nearly $41 billion.
Adjusted total U.S. retail sales, excluding food, gas and autos, were up 3.6 percent last month.
Jack Kleinhenz, chief economist for the National Retail Federation (NRF), said the industry trade group continues to forecast "moderate sales growth for the year."
Latest posts by Alan Wolf
(see all)