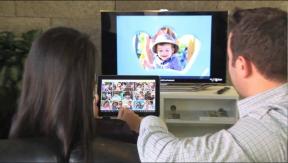 Minneapolis – Best Buy shareholders have voted to return former senior executives Brad Anderson and Al Lenzmeier to the board room.
Anderson, the company's onetime CEO and vice chairman, and Lenzmeier, a past president/COO and co-vice chairman, had reclaimed their director seats in April as part of a reconciliation with founder, majority shareholder and would-be acquirer Dick Schulze.
Their seats were up for election at last week's annual shareholders meeting here, where investors also endorsed president/CEO Hubert Joly's $20 million compensation package. Despite past criticism of Best Buy's pay for senior management, which some argued was disproportionate to the company's performance, the board said Joly's compensation offset the payout he forfeited by leaving Carlson in August.
Since then Joly has assembled a new management team and devised and initiated a turnaround plan while contending with Schulze's takeover attempts. Addressing shareholders at his first annual meeting last week – which Schulze also attended in his new honorary role as chairman emeritus – Joly said the company has accomplished a great deal in the seven months since he outlined his Renew Blue revitalization strategy, which calls for $725 million in cost reductions, streamlining the supply chain, remerchandising the sales floor and overhauling e-commerce.
During the meeting, he responded to an investor's question about future store closures by noting that "Our goal in life is not to close stores. Our goal in life is to be cost competitive and to grow the business." To that end, seven unproductive locations have been closed during his watch, leases have been renegotiated, and store performance is being monitored as other leases near expiration.
In response to another investor who asked how Best Buy intends to be price competitive, Joly answered "Our strategy to be price competitive is to be price competitive. The name is on the building. We have to be the best buy."
He added that while the company is still in the early stages of its turnaround and has lots of work ahead, "I'm more excited today about our strengths and opportunities than I was seven months ago."
Latest posts by Alan Wolf
(see all)