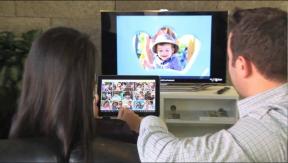 San Jose, Calif. — The $329 starting price of the 7.9-inch Wi-Fi-equipped iPad Mini will "dramatically increase" iPad demand but will leave room in the market for 7-inch Android tablets priced from $159 to $299 from such companies as Google, Amazon, Kobo and Barnes & Noble, IDC analyst Tom Mainelli told TWICE.
Speaking from Apple's launch event, here, Mainelli also said the unexpected launch of the fourth-generation iPad likely does not reflect future Apple plans to launch two iPads per year but more likely reflects a desire to align iPad launches with the holiday selling season. Consumers interested in buying an iPad for Christmas have had to choose between a model available since March or wait three months for the next-generation model, he explained.
He also described the new full-size iPad and the iPad Mini as evolutionary.
The iPad Mini, nonetheless, will expand Apple's potential customer base, and although it will trade some full-size iPad sales for lower-priced iPad Minis, the company will more than offset the cannibalization by expanding its potential customer base, Mainelli said. "Apple has always been comfortable with cannibalizing their sales as long as someone else doesn't cannibalize their sales," he noted.
Though the Mini sports less than Retina display quality with 163 pixels per inch on its 1,024 by 768 touchscreen, it nonetheless looks "gorgeous," he said. And at 7.9 inches, it looks "dramatically larger" than other tablets' 7-inch displays. Because its aspect ratio is the same as the full-size iPad, all apps designed for the big iPad will play as intended on the Mini, he noted.
The Mini's aspect ratio, he noted, is not as narrow as the screens of 7-inch tablets, so displayed content looks good in both portrait and landscape modes, whereas "7-inch tablets beg to be used in landscape mode," he said.
Latest posts by Joseph Palenchar
(see all)