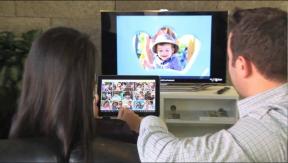 New York – Haier America has tapped industry veteran Rian Cain to run its major appliance business.
Cain joins Haier from American TV & Appliances, where he was sales and marketing VP. Prior to that he held the same title at Sharp Electronics, where he headed the manufacturer's home appliance division. He began his career at Maytag, where he rose through the sales and marketing ranks over the course of his 22 years with the vendor.
In his new role at Haier, Cain leads all product marketing, sales and branding initiatives for the company's major appliance and home comfort products.
He reports to Haier America COO Ma Chunyu.
"Rian Cain brings a wealth of knowledge and experience from his 30 years in the industry and we are excited for him to continue our commitment to provide innovative home solutions to consumers," Chunyu said. "We are confident that his exceptional ability to build context and meaning behind our brand combined with his deep understanding of the retail industry uniquely qualify him to lead our sales and marketing teams through this next phase of our growth."
Latest posts by Alan Wolf
(see all)