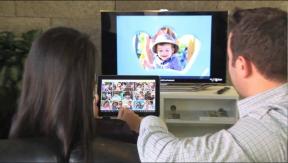 Madison, Wis. – American, the three-state TV, appliance and furniture chain, is going out of business after 60 years.
The privately held retailer cited an "unforgiving" economy, and said it will go into receivership and close its remaining 10 big-box stores after completing a liquidation sale that begins on Thursday.
"The last five years have been very difficult for our industries," the company said in a statement. "We have fought hard, valiantly and with great integrity. We are proud of our efforts but the economy has been unforgiving."
The closely held business, which shortened its name from American TV & Appliance, had evidenced financial strains in 2011, when it shut its four St. Louis stores and exited the metro area after seven years in that market.
More recently, it abandoned the car audio, digital imaging and PC categories last year, describing those segments as "either very challenged or mature, or impacted by the popularity of smartphones."
It also briefly rejoined its longtime buying organization, the NATM Buying Corp., after a nine-year absence, but left again after two months.
Recent efforts to allocate more floor space to furniture and enhance its displays of newer A/V technologies like Ultra HD TVs and wireless soundbars were unable to turn the tide.
The decision to shut the business follows a soft holiday season for CE and appliance dealers and a weak start to the new year.
In a statement, majority shareholder Doug Reuhl, who led the company for the past 24 years as president/CEO, said, "While this is a sad moment, it is also a proud moment. It's a moment to be proud of our efforts and to be proud of what we have delivered to the community."
He added, "Words cannot adequately express how grateful we are to our millions of loyal customers, and to the incredible, dedicated family of employees that we have been blessed with over our 60 years of business."
American said it is filing a Wisconsin Statutes Chapter 128 Receivership for the protection of its creditors, and that Michael Polsky will be appointed receiver for the business.
Its 989 employees were given advanced notice of the closing, as required by law, and will be compensated with benefits through the notification period. Most will continue their employment through the closing process, the company said.
Warren Chaiken, president/COO of national CE and white-goods distributor Almo Corp., said he regretted the loss of a major regional chain and past customer. "It's not good for the industry when we lose a quality retailer and when the consumer has fewer choices," he told TWICE.
Chaiken added that American's misfortune should serve as a reminder to dealers that "those who don't add value" and bring something unique to the marketplace risk the same fate.
The business was founded in 1954 by TV repairman Fred Mattioli, and presently operates six superstores in Wisconsin and two each in Illinois and Iowa, down from a peak of 15 locations. The stores average about 130,000 square feet and are supported by a Milwaukee distribution center and a 44,000-square-foot service center in Madison, Wis.
American also operates an independent appliance distributor, Kennedy-Hahn Appliance, which it acquired in 2007.
According to TWICE market research, the chain generated net sales of approximately $450 million in 2012, including $208 million in CE and $116 million in majaps.
The company said it will honor its gift cards, and will fulfill or refund all orders and complete or return all repairs, prior to closing.
"Our deepest thanks go to the millions of customers we have served over the last 60 years," American said, "and to the employees who provided that service."
Latest posts by Alan Wolf
(see all)