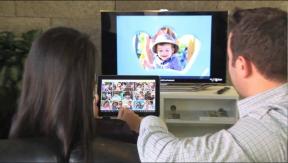 Ann Arbor, Mich. — Amazon.com has extended its vaunted customer service model to mobile shopping as well.
According to a holiday survey of 6,200 mobile shoppers by market research firm ForeSee, Amazon topped a list of 25 m-commerce sites in customer satisfaction.
The brainchild of Jeff Bezos led the pack with a customer satisfaction score of 85 on a 100-point scale, edging out Apple (83) and beating Newegg (80) in the CE channel.
The satisfaction score is comprised of four components: price, merchandise selection, app and site functionality, and content.
Tying at 77 points — one point less than the aggregate of 78 — was Best Buy, Buy.com, Staples and Target. Walmart scored a 75, Sears a 74, and ShopNBC was lowest with a 73.
The key takeaway, said ForeSee president/CEO Larry Freed, is that "the mobile platform is maturing much faster than the PC platform. Customers are using mobile devices at home, on the go, while in stores, and while at work, and a retailer's mobile sites and apps can work for them or against them."
Freed argued that m-commerce can no longer be seen as a tactical play for retailers that operate in channel silos. "Customers do not think of retailers in terms of channels," he said. "They want a seamless, excellent, merged experience where they can shift easily between devices and channels."
The survey, conducted between Thanksgiving and Christmas 2012, also underscored the prevalence of showrooming. Of the 70 percent of respondents who reported using a mobile phone to shop while in a retail store, 21 percent said they accessed a comparison shopping site and 37 percent said they accessed a competitor's site or app.
"Customers are using their mobile phones as integrated parts of their shopping experience," observed mobile senior director Eric Feinberg, who co-authored the study. "Mobile is the ultimate companion channel, making showrooming as much of an opportunity as it is a threat. Retailers need to engage their customers equally well through all channels, especially through mobile sites and apps, or risk losing customers and sales to competitors that do a better job of meeting their needs."
Among the study's other key findings:
• 56 percent used a mobile phone to access the Internet to conduct research (compare product details, look up prices, or find store locations);
• 27 percent used a mobile phone to compare products or prices while shopping in person in a store; and
• 26 percent made purchases online from a mobile phone.
Foresee added that customers rated their traditional web experiences very similarly to their mobile experiences overall, although at the individual company level, satisfaction varied between retailers' websites and mobile sites.
Latest posts by Alan Wolf
(see all)