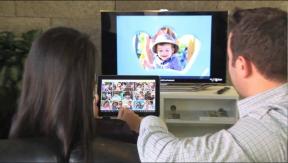 New York – Amazon.com was the most-shopped e-commerce site on Cyber Monday (Nov. 26).
According to Experian Marketing Services, traffic to the No. 1 e-tailer rose 36 percent year over year to nearly 35 million visits, excluding mobile devices.
Second place went to Walmart.com, with a 21 percent spike in traffic, to 18.6 million visits.
Amazon and Walmart.com were also the No. 1 and No. 2 most-shopped retail sites on Thanksgiving Day and Black Friday, Experian said.
BestBuy.com placed third on Cyber Monday with 9.3 million visits, a 10 percent increase, followed by Target.com, down 4 percent to 8.7 million visits, and JCPenney.com, down 1 percent to 5.4 million visits.
Cyber Monday traffic to the top 500 e-tail sites rose 11 percent to 206.8 million visits, while total online traffic for the five days from Thanksgiving through Cyber Monday increased 8 percent.
Latest posts by Alan Wolf
(see all)