Alarm bells should have sounded throughout major appliancedom last month, when Sears Holdings found another retailer willing to sell its fading Kenmore brand of white-goods.
For this wasn't just any old retailer; this was The Great Disruptor, Amazon.com, which has upended industries and has been sniffing at the periphery of the appliance biz for years.
Under the terms of the deal, Sears will sell Kenmore, Kenmore Pro and Kenmore Elite refrigerators, Alexa-enabled ACs and other smart appliances direct to Amazon. The e-tailer will own the inventory but will lean on Sears's in-house Home Services unit and Innovel Solutions subsidiary for delivery, installation and extended service support.
The new partners held a limited operational test last month in Los Angeles, and plan a nationwide rollout "as soon as possible," Tom Park, president of Kenmore, Craftsman and DieHard brands at Sears Holdings, told TWICE.
For Sears the deal ends years of searching for external distribution for its venerable but shrinking private-label brand, as chairman/CEO Eddie Lampert looks to monetize any and all company assets to stave off insolvency. Indeed, the company sold its Craftsman tool business to Stanley Black & Decker earlier this year in a deal valued at $900 million, and continues to seek partnerships, joint ventures, licensees or buyers for its Kenmore, DieHard, Home Services and Auto Center businesses, as well as buyers and renters for its stores.
But the Amazon pact is a dual-edged sword. While on-site sales will certainly boost Kenmore's profile – particularly among a millennial crowd that doesn't frequent Sears – it also gives consumers one less reason to visit its stores.
Ultimately, the move may prove to be a mere stop-gap measure as the retailer wends its way toward bankruptcy.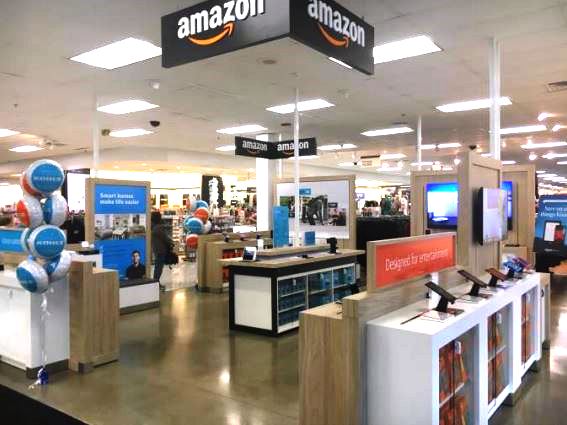 An "asset-light" Sears appliance department
Ah, but what does Amazon hope to reap from the arrangement? For Bezos & Co., the deal provides a high-profile entrée into a popular and profitable category which, save for third-party sales, has so far eluded the e-tailer due to the challenges of large-item fulfillment and set-up, and protests by retailers against any vendor-direct deals.
The end-around through Sears, however, may allow Amazon to study the business in anticipation of an eventual CE-type land grab. Given Amazon's track record in TV, majap manufacturers may be forced to impose strict pricing controls to maintain appliance margins, assuming new off shore aspirants have the discipline to do so.
Then again, should Amazon prove successful in revitalizing the Kenmore name, it might just choose to buy the brand outright (no argument from Lampert), in which case it could control its own pricing destiny.
Either way, the once calm waters of the white-goods business are about to turn bloody. – Additional reporting by Lisa Johnston