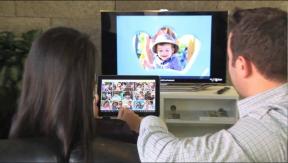 Seattle – Amazon.com is hiring over 70,000 full-time temporary workers to man its fulfillment centers this holiday season, a 40 percent increase over last year.
The No. 1 e-tailer said the extra labor is required to meet an expected increase in customer demand. It also represents the biggest hike in seasonal hiring reported by CE sellers thus far.
Both GameStop and Toys"R"Us are keeping seasonal staffing flat to last year, while Walmart is adding 10 percent more temps and Target is reducing its hires by 20 percent. Best Buy hasn't announced its holiday hiring plans.
Analysts use retailers' holiday hires as a barometer for the economy and Christmas-time sales, although this year's pattern is choppy. The International Council of Shopping Centers (ICSC), a trade group, projects total seasonal hiring to increase 0.5 percent.
Early holiday sales forecasts are similarly at odds. ShopperTrak projected a 2 percent increase in sales for November and December, Deloitte forecasted a gain of as much as 4.5 percent for the November to January period, and ICSC pegged the November-December increase at 3.4 percent.
Latest posts by Alan Wolf
(see all)