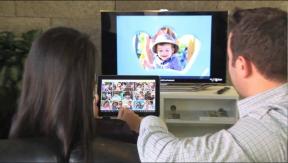 Seattle — Amazon.com is looking to bring in more than 5,000 workers to staff its growing network of U.S. distribution centers.
The No. 1 e-tailer operates more than 40 warehouses across the country, and opened eight in the last year alone as it seeks to improve order fulfillment and reduce delivery time.
The jobs include picking, packing and shipping customer orders for Amazon and its expansive network of third-party sellers, and are located in nine states including Arizona, California, Delaware, Indiana, Kentucky, Pennsylvania, South Carolina, Tennessee and Texas.
The company is also hiring more than 2,000 full-time, part-time and seasonal customer service posts.
Amazon said the positions pay 30 percent more than traditional retail jobs and include comprehensive benefits such as healthcare, a 401(k) plan, stock awards and innovative programs like Career Choice, in which the e-tailer pre-pays up to 95 percent of employees' tuition for courses related to "in-demand fields" regardless of whether the skills are relevant to a career at Amazon.
Latest posts by Alan Wolf
(see all)