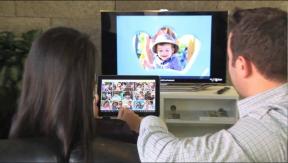 Seattle — Amazon.com said that customers can trade in their used devices (including iPhones, iPads and iPods) in exchange for up to $460 (depending on the device) in Amazon gift cards through Amazon's Trade-In program.
With the program, consumers can trade in an array of eligible items they already own — all in one place, even in one box, along with the convenience of free shipping.
Amazon said in a statement that it "consistently offers some of the top trade in values for iPhones (iPhone 5 AT&T 16GB is priced as high as $418) and iPads (the newest version AT&T 32G Wi-Fi is as high as $460), and sees a spike in trade-ins of up to 5x surrounding new product announcements from device providers."
An Amazon spokesperson told TWICE, "We are seeing that more and more customers understand the potential value of their used devices, and we believe the trend will continue to grow. In 2013, we have seen triple digit growth in trade-ins across multiple product categories."
Amazon said it has also expanded its Trade-In program to four new electronics product categories including headphones, portable speakers, Blu-ray players and wireless routers.
"Popular trade-in values include Beats headphones (up to $165.50) and Bose SoundLink Speakers (up to $203.15). With the addition of these new categories, more than 35,000 electronics products are eligible for trade-in like Kindles, iPhones, iPads, MP3 players, GPS devices, DSLR cameras and more, allowing customers to trade in more electronics items for top value than ever before," the company said.