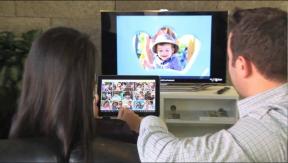 Seattle — Amazon.com is offering a $50 discount on its 8.9-inch Kindle Fire HD today.
The one-day sale suggests that demand for its top-of-the-line tablet may be trailing that of its lower-priced 7-inch models.
The temporary discount brings the price of the 8.9-inch 4G LTE wireless Kindle Fire with 32GB and sponsored screensavers down to $449 from $499, and reduces the 64GB model to $549 from $599.
Similarly, the price of the Wi-Fi only, screen-saver subsidized version will be reduced to $249 from $299, and the 32GB model will sell for $319, down from $369.
The offer is limited to one discount per customer, and is only valid on direct sales by Amazon within the U.S.
Last month the company reduced its basic Kindle Fire by $30, to $129, in what proved to be its "biggest Cyber Monday deal ever," the e-tailer said.
As of Nov. 27, the Kindle Fire HD remained the most gifted and wished for product on Amazon worldwide since its launch in September, and the top four spots on its worldwide best-sellers list were held by Kindle e-readers and Kindle Fires, Amazon said.