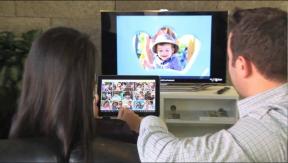 New York – Amazon.com was cited as America's most reputable company in a Harris Interactive poll of 14,000 consumers.
Amazon earned the top-spot for the first time in the annual survey, which measures consumer perceptions of the 60 most visible U.S. companies.
Amazon edged out last year's leader, Apple, which came in second place followed by The Walt Disney Co., Google and Johnson & Johnson. It was Google's eighth consecutive appearance on the Top 5.
Amazon ranked high in five of Harris' six measures of reputation, including emotional appeal and products and services, where it placed first.
The other parameters are social responsibility, led by Whole Foods; vision and leadership and financial performance, led by Apple; and workplace environment, topped by Google.
Amazon also earned nearly 100 percent positive ratings on all measures related to trust, and more than 50 percent of respondents recalled discussing Amazon with friends and family in the past year, with all of those conversations being positive.
"Our results show that Amazon has managed to build an intimate relationship with the public without being perceived as intrusive," noted Harris Interactive executive VP Robert Fronk. "And as the company that is so widely known for its personal recommendations, more than nine in ten members of the public would recommend Amazon to friends and family."
Of the 60 companies ranked by the poll, AIG and Goldman Sachs returned to the bottom two reputation positions, joined by Halliburton, American Airlines, and Bank of America, while Best Buy experienced the greatest decline in "reputation quotient score," Harris said.
Latest posts by Alan Wolf
(see all)