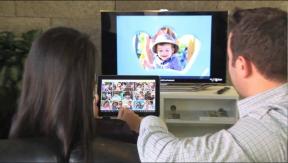 Iwaki, Japan — Alpine posted a 23.7 percent revenue gain in its fiscal first quarter ending June 30 and a 6.4 percent gain in operating income, but net income slid 24.3 percent.
First-quarter revenues in the fiscal year ending March 2014 hit 68.3 billion yen, while operating income grew to 1.43 billion yen. Net income fell to 1.31 billion yen.
For the quarter, OEM and aftermarket autosound sales rose 10.6 percent to 17.7 billion yen, but segment operating income fell 13.9 percent to 179 million yen. Revenues in the information and communications product segment, consisting of OEM and aftermarket navigation systems and backup cameras, rose 28.8 percent to 50.8 billion, and operating income rose 2.1 percent to 2.4 billion yen.
The first-quarter results followed a fiscal year in which the company posted a 9.6 percent sales gain to 222.3 billion yen on a 59.2 percent gain in operating income to 2.31 million yen. However, net income for the 2013 fiscal year ending March 30, 2013, fell 61.8 percent to 1.74 billion yen.
For the current fiscal year, Alpine projected a first-half sales gain of 14 percent to 118.5 billion yen, a 75.9 percent operating-income gain to 2 billion yen, and a 33.3 percent net-income gain to 1 billion yen.
For the full fiscal year, the company projected an 8.9 percent revenue gain to 242 billion yen, an operating-income gain of 28.2 percent to 5.5 billion yen, and a 71.7 percent net income gain to 3 billion yen.
In the first quarter in the car audio segment, Alpine said it launched a CD player high-definition Rich Display in the North American aftermarket and "worked to strengthen sales through sound system sales promotions." However, the company said, "in addition to the intensifying price competition with rival companies, Alpine felt the impact of deteriorating market conditions, and sales remained difficult."
In the European autosound aftermarket, on the other hand, "sales were strong," the company said, because Alpine focused on expanding sales of entry-model CD players equipped with Bluetooth and CD players compatible with smartphone applications.
In the OEM autosound market, the company cited "a backdrop of favorable new car demand in the North American market" for expanding its production capacity in Mexico. In collaboration with component makers, Alpine also made efforts to bring "structural reform of product costs" by implementing "value engineering" and decreasing the number of components used.
Also in the OEM market, Alpine benefitted from the growth of new-car sales in North America , boosting OEM autosound sales by 10.8 percent to 17.5 billion yen.
In the OEM and aftermarket information and communications segment, the company said aftermarket sales in Europe and the U.S. "conditions remained severe due to the impact of the deteriorating market conditions."
Conditions were different in the U.S. and European OEM market, however, because of "a rise in the proportion of new cars built by Japanese automakers in the North American market that are equipped with hybrid products with displays featuring navigation functions at their cores," Alpine said. Sales of cars equipped with these products also increased, the company said.
As in North America and China, sales continued to be robust in European luxury automakers' new cars equipped with Alpine products, the company said.
Latest posts by Joseph Palenchar
(see all)