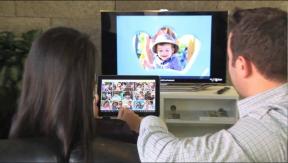 Iwaki, Japan – Alpine's net sales grew 9.4 percent in the fiscal first half ending Sept. 30, but profits were down.
Sales were 103.9 billion yen ($1.3 billion), but operating income fell 63.7 percent to 1.1 billion yen ($13.8 million), and net income declined 66.1 percent to 0.7 billion yen ($8.8 million).
The first-half results follow a first quarter in which Alpine boosted worldwide sales by 18.2 percent to 55.2 billion yen ($691 million) and net income by 53.9 percent to 1.73 yen billion $21.7 million), though first-quarter operating income was down 12.8 percent to 1.35 billion yen ($16.9 million).
The company cited the global economic slowdown, weaker demand in overseas markets, and "intensified" price competition for its first-half profit performance.
In the North American car audio aftermarket, the company said "the market environment remained harsh," and "sales remained at the same level as the previous year."
In the U.S. and European aftermarket for information and communications products, sales "were sluggish due to a sales decline in hybrid [A/V-navigation systems] products resulting from intensifying price competition, as well as the later-than-planned introduction of new products," the company said. The segment also includes aftermarket back-up cameras.
In the overall OEM market, global sales to automakers grew because of recovering production and sales by Alpine's main automaker customers, but downward profit pressure occurred because "the costs of materials for in-car displays and [hard disk drives] remained as high as ever," because of the continued appreciation of the yen, and because of "intensifying sales competition with rival companies in the domestic, U.S. and European aftermarkets," the company said.
Japanese currency was converted at a rate of $1=79.9 yen.