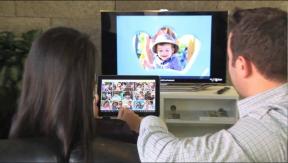 Philadelphia — Almo has released its annual consumer electronics catalog in both print and digital formats.
"Our CE catalog is designed as a dual purpose tool, offering MSRP pricing, product and technical information along with one-click integration to Almo's B2B dealer portal where inventory, dealer pricing and ordering information are available," stated Warren Chaiken, Almo president and COO.
"This structure allows a reseller to use the catalog as a reference tool when working with a customer without revealing dealer pricing details. It's a warehouse of products at their fingertips," he added.
Available in print, online and on portable devices including the Blackberry, Droid, Palm, iPhone, iPad, and Wi-Fi tablets, the 2012/2013 Electronics Catalog includes home entertainment, portable entertainment, photo/video, communications, mobile electronics and small appliance categories.
This complete product/model listing gives dealers expanded inventory options that can be drop-shipped to their customers' homes within 48 hours. With Almo as their warehouse and distribution partner, dealers don't need to physically to stock the entire line on their floor; every product is only a click away — via the online catalog, Almo Access or the new Access Mobi-App, the distributor said.
Almo dealers will receive printed versions of the catalog in the mail. The digital version in both full and mobile formats can be found at AlmoCEcatalog-digital.com.
Dealers interested in obtaining a catalog or joining the Almo team may contact a new dealer specialist via email or by calling 866-430-2566.