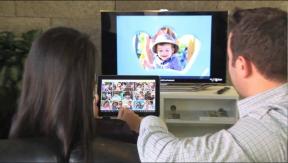 Philadelphia — Almo, the national appliance and CE electronics distributor, has added Barry Cohen and Steve Terry to the Almo Specialty Products team.
The addition of Cohen and Terry is "the first step in executing a new initiative … focused on the expansion of Almo Specialty Products, which distributes premium appliance brands to the dealer and builder channels," the distributor said.
"We are excited to bring on board two highly qualified industry executives to facilitate development of the Mid‐Atlantic, Southeast and Southern regions," stated Jay Penney, executive VP, Almo Specialty Products.
Cohen has joined Almo as its senior VP, Almo Specialty Products. As one of the original members of the Hadco team from the late 1970s, Barry brings to Almo almost 40 years of experience in the luxury appliance business. Hadco represented premium and ultra‐premium appliance brands in 23 Eastern U.S. states. Currently Barry resides in Naples, Fla., with his family.
Terry has joined Almo as VP of Almo Specialty Products. He brings to Almo over 35 years of industry experience, 16 of those as a Hadco executive. He and his family reside in Leesberg, Va.
To learn more about Almo's specialty division, visit http://specialty.almo.com