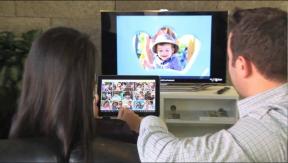 Philadelphia — Almo is expanding its specialty appliance division staff to support its growth and allow the division to take advantage of new business opportunities.
"In preparation for growth due to the success we've seen in this category, we've adjusted personnel and responsibilities to allow key management staff the ability to focus on these growth opportunities," said Warren Chaiken, Almo's president/COO. "We are confident that these new appointments will better serve Almo's existing customers as well as future customers."
Jay Penney, Almo's corporate development VP, will assume the overall business responsibilities for the Almo specialty appliance division. He will oversee sales and management of the division while retaining his corporate development responsibilities.
Larry Feldman will assume the newly created position of chief merchandising officer. In this new role, he will be managing manufacturer relationships, merchandising, marketing, trainings and events. Feldman's increased focus on marketing and merchandising will enable growth of the division's product offering and visibility within the luxury appliance market, the company said.
Through this division, Almo offers the entire kitchen suite "with a unique focus on state-of-the-art manufacturers that provide exceptional performance and style at a value price point," the distributor said.