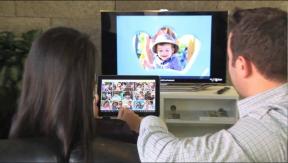 Philadelphia – Almo, the national appliance and consumer and professional electronics distributor, has added to its sales team in five territories nationwide.
The territories are: northern California, Kansas/western Missouri, Arizona/Mexico, the mid-Atlantic region and upper midwest region.
Natthita Chai, is retail sales associate for Samsung, Almo Appliance & Electronics division for a key account territory in the Midwest. An appliance industry veteran and based in Chicago, Chai is responsible for increasing awareness of Almo's products and overall sell-through.
Denise Williams, territory account manager, in the Appliance & Electronics division for the Kansas and Western Missouri regions and will oversee sales and margin growth in those areas. Williams has more than 20 years of experience in appliance and electronic sales, most recently working with the Nationwide Southwest Buying Group.
Tim Dinsdale, territory manager, Almo Specialty Products, Northern California has more than
Tim's 20-plus years of outside sales experience includes working for premier brands such as Miele and Bosch Solar Energy, in addition to 15 years of floor covering industry experience. In his new position with Almo, he will manage brands such as Liebherr Refrigeration, Capital Ranges, Asko, and Faber.
Janelle Taylor, territory account manager, Appliance & Electronics division, Arizona-Mexico Territory has "five years of experience [with a] well-known appliance manufacturer." Taylor will expand Almo's presence in the Southwest.
John Mills, business development director at corporate headquarters, will be responsible for Almo's solutions to existing customers as well as new partners. Mills was formerly a buyer for Macy's in addition to maintaining various roles with Bose and Royal Philips Electronics. Most recently with Motorola, Mills had account management responsibility for RadioShack, Staples, BJ's Wholesale Club, Toys R Us and more.
Sue Ramage, territory account manager, Specialty Products division, Baltimore-Philadelphia market has nine years of experience in the luxury appliance market in both retail and distribution sales positions.
Warren Chaiken, Almo president/COO, commented, "We are incredibly proud to be experiencing growth while facing tough market challenges and a slowly recovering economy. Much of our success can be attributed to the hard work and perseverance of our entire sales team. We are thrilled to be adding talent to our team which will support our dealers and help them prosper in the coming years."