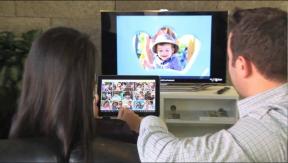 Westlake Village, Calif. – Accessory Power has slated the opening of its sixth and seventh local warehouse facilities.
The accessories supplier markets a broad line of battery and charging products, cases, cables, mounts, computer peripherals, headphones, memory and solar products under the Data Mine, DataStream, Enhance, GoGroove, ReVive, TruCell and USA Gear brands.
"This is an exciting time for us," said Alexander Lokshin, wholesale executive account manager. "We have been working hard to raise our profile and it is humbling to know that we can open two new local warehouses during these tough economic times."
Accessory Power currently has 55 employees "and continues to add one to two more each month," it said in a statement. The company, which began in the basement of CEO Robert Breines' home, now has offices in Hong Kong and China, and recently opened a warehouse in Europe.
Through partnerships with non-profit organizations Accessory Power donates a portion of net sales from specific products to charitable organizations including The Fender Music Foundation and Pandas International. In addition, the company hosts outreach programs with local universities by offering internships and giving lectures during marketing classes.
The company will host a ribbon-cutting ceremony on Friday, March 8, to commemorate the opening with WestLake Village mayor Philippa Klessig in attendance.
"We are looking forward to sharing this event with the community, as without them, there would be no us. We invite everyone to come down," said Lokshin.
The ceremony will begin at 11:30 a.m. PST, at 31352 Via Colinas, Suite 100, in Westlake Village. There will be a catered lunch, warehouse tour and a raffle.
In addition, TabletMan, the company's brand ambassador and a ubiquitous presence at the recent International CES, will make an appearance.
Latest posts by John Laposky
(see all)