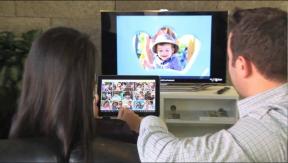 New York — AC Gears, a curated electronics and lifestyle store based here, said Tuesday it has released a $40 fashion-centric 3-megapixel Bonzart Lit digital camera with a built-in LCD screen.
It plans to add a waterproof case accessory in time for the holidays.
"The Bonzart Lit is a great gift idea for artsy kids or to add to your personal collection. At $40, it's really a breakthrough price point for the digital camera category," said Kohn Liu, founder of AC Gears. "The Bonzart Lit has been extremely popular in Japan, selling out within the first few weeks of its debut, and we're excited to introduce them in the United States."
AC Gears is a premium electronic and lifestyle store specializing in products that stress functionality and design. The store is also billed as "a community platform bringing consumers and manufacturers together through product launch parties" and designer events. It makes some of its own products and is also the exclusive distributor of several design and consumer tech companies.
The Bonzart Lit is a pocket-sized camera said to be capable of shooting high-quality pictures and video that can be viewed in real time through the built-in LCD screen. It is offered in an array of bright colors.
Users can add special-effects picture taking on the fly with five different color settings: normal, B&W, sepia, negative, and red, green and blue. A burst shooting option is also available.
For a higher-end option, AC Gears carries the 5-megapixel Bonzart Ampel, a tilt-shift twin-lens digital camera that produces retro-styled photos and HD videos, making life-sized subjects look like miniature-scale models.
The cameras are available online or at the AC Gears store located at 69 East 8th Street in New York.
Latest posts by Greg Tarr
(see all)