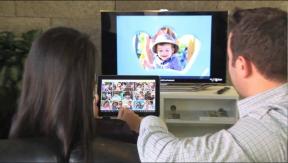 Port Washington, N.Y. — The NPD Group reported that almost half of all home entertainment devices in U.S. homes are connected to the Internet.
The research firm's recent "Connected Intelligence Connected Home Report" noted that 47 percent of connected home entertainment products were actually hooked to the web.
Blu-ray players are the leading connected device, but John Buffone, devices director, NPD Connected Intelligence, said this will change during the course of 2014 with streaming-media players becoming the entertainment device most intalled and connected.
The other most popular devices are video game consoles and smart TVs.
Buffone said media-streaming players are optimized for online content delivery and have a better user interface; this will help consumers discover new online content-delivery services.
About 40 percent of all TVs are connected to the Internet, either through the TV itself or via a device connected to it are used to watch Netflix. Netflix, YouTube and Hulu are the current top apps used on smart TVs, Buffone said
Latest posts by Doug Olenick
(see all)