1Xbox One X: Microsoft's Project Scorpio was the only brand-new video game system from the three major console makers to be shown for the first time at E3 this year. Couple that with new details including its price ($499) and ship date (Nov. 7), and it wasn't too difficult for the Xbox One X to stand out from the crowd. The system's powerful feature set certainly helped as well, including high dynamic range HDR10 support for games and movies, native 4K gaming capability and Ultra HD Blu-ray support, as well as DTS 5.1 and Dolby Digital 5.1/TrueHD with Atmos audio support.
Prediction: The console stands to help Microsoft narrow the sales lead that Sony's PlayStation 4 currently has … at least to some degree.
2Virtual Reality (VR): All the main VR gaming headset players — Sony's PlayStation VR, the HTC Vive, Facebook's Oculus Rift and Google — had a presence at the show, and the number of new titles for those platforms keeps growing. But newcomers to the VR gaming market were out in force also. Clay VR created a software development kit that makes mobile VR creation easier, integrating real-time display of hand and gesture recognition into Android and iOS apps. And CaptoGlove has developed a glove that can be used as a controller for VR games, allowing gamers to just use their hands and fingers to move around and shoot. Then there was also DisplayLink, a Taiwan-based company that developed a wireless solution for VR headsets so that gamers using those devices don't have to worry about tripping over those pesky cables while wearing a headset.
Prediction: Like it or not, VR isn't going away anytime soon.
3Nintendo bringing more of its top franchises/characters to the Nintendo Switch: Just how well any game console performs is typically based on just how successful the games released for it are and how quickly they are released for the system. That's especially true for the first-party exclusives, typically featuring well-established characters that consumers can't get anywhere else. It took quite a while to get a few of those franchise favorites for the Wii U, and that certainly didn't help that console's sales any. But Nintendo announced at E3 that it will release "Super Mario Odyssey" Oct. 27, a Pokemon role-playing game whose name wasn't disclosed (likely 2018), and also the first games for the system starring the characters Kirby and Yoshi – but both aren't arriving until 2018, meaning they won't be around this holiday season to help Switch sales.
Prediction: As long as there continues to be strong demand for the Switch like we've seen since its March launch, many consumers likely won't mind waiting until next year for a few key titles.
4The expanding gaming headphone market: Xbox One X, with its support for relatively new audio formats including Dolby Atmos, and the increasing popularity of professional e-sports competitions are boosting the demand for higher-end gaming headsets. LucidSound unveiled an offbeat twist on a gaming headphone: the LS15X wireless in-ear contour gaming headset that provides what it said is relief from the "ear fatigue, heat, or moisture concerns common when wearing a traditional headset for a sustained gaming session." It also connects directly to Xbox One consoles, without the need for cables or a base station. Long-time headphone maker Plantronics said it has become an exclusive partner for Xbox One X Dolby Atmos gaming headsets for at least this year, with three initial products shipping this fall.
Prediction: It's already a crowded market, but if LucidSound can find a success, don't be too surprised if more players enter the field.
5Continued efforts to enhance gaming via non-VR immersive technology: Immersion created tools for Oculus Rift controllers, HTC Vive controllers and the Nintendo Switch that are designed to enhance the haptics effects used on those platforms. Separately, U.K.-based Ultrahaptics touted its own technology that creates the sense of touch in mid-air without any need for gloves, wearables or handheld devices. The technology has applications in the gaming space, as well as the automotive arena the company said. Tobii, meanwhile, is seeing increased demand for its eye-tracking technology used in games. The company announced 17 new games that support its technology. And startup WhirlwindFX demonstrated a consumer version of his company's Vortx device that hooks up to a PC and simulates the magnitude of an explosion in a game by blowing heat, wind and other effects at the player.
Prediction: The Tobii eye-tracking technology, in particular, was fairly impressive. As for Vortx, similar products have come along before. It was certainly effective in the demo we saw, but it remains to be seen how many average gamers will be open to a $119 accessory.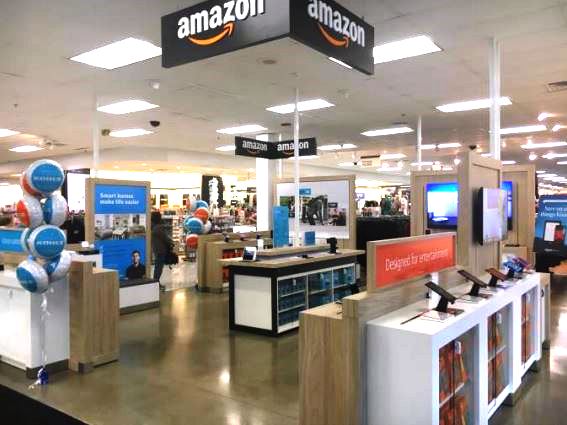 VirZoom is bringing VR to the fitness bike.
6Fitness applications sticking around: Xenoma's e-skin is described as smart apparel that uses the company's stretchable electronics technology to help track the wearer's physical activity during games or other activities. Xenoma claimed to be the first company to develop Printed Circuit Fabric (PCF) and aims to revolutionize the wearable electronic apparel industry. There are multiple applications beyond gaming, including improving one's golf swing. VirZoom, meanwhile, again showed off its $399 stationary bike that uses VR gaming applications and works with multiple VR headset platforms. But this time it also introduced a $99 sensor that allows its free applications to be used on any stationary bike
Prediction: VirZoom, in particular, should hold appeal for many consumers, especially now that they don't have to spend $399 for the bike to get the same basic experience on the stationery bike of their choice.
7MirraViz: The company designs and manufactures game-changing multi-view display products for immersive and personalized digital experiences. The company's product package includes a gaming chair, projector and a screen that allows multiple people viewing one screen to see completely different and personalized gaming content. The product is based on the company's patented DirectedPhoton technology, which it says at its website "turns physics upside down by directing photons from the screen to a specific viewer location."
Prediction: There are clearly applications for such technology. But, for now, weak resolution and high pricing will likely hold it back.
8The bounty of bread-and-butter accessory opportunities created by Nintendo Switch: What sets the Switch apart from other game systems is that it serves as both a home console and a portable gaming system. Therefore, the opportunities it presents for accessory makers is clearly even greater than a typical new system. That was made abundantly clear at Nyko's booth, where that company introduced a line of new accessories for the Switch that filled up an entire table.
Prediction: A dock band seemed especially clever despite its simplicity because it's designed to ease the wear and tear on the portable Switch screen each time it's docked with the main unit.
9The abundance of PC gaming hardware and accessory news: Creative Labs touted its new SoundBlasterX AE-5 sound card. Its 32-bit DAC is an upgrade over Creative's predecessors. Dell division Alienware, meanwhile, introduced two new versions of its powerful Area-51 flagship desktop, powered by AMD Threadripper and Intel X-Series multi-core processors. The company also introduced a new line of high-performance gaming monitors, keyboards and mice with the signature premium design and Alienware logo.
Prediction: But Microsoft, Nintendo and Sony will continue to hog much of the hardware spotlight.
10The lack of first-party hardware and accessory announcements from Nintendo and Sony: For the vast majority of gamers, just hearing what the latest games for a system will be are all they want to know. But the big three console makers used to throw us reporters a bone between all the game trailers in most years and provide some solid news including new hardware or accessories, or at least sales data for their hardware systems. Sony instead opted to introduce a new Gold PS4 SKU before E3 this time and only provided sales data in a news release. Nintendo, meanwhile, skipped the news briefing altogether to stream a Nintendo Direct presentation globally.
Prediction: Don't be surprised if it's only more of the same in the future, especially in those years when the companies are not unveiling new systems.
Latest posts by Jeff Berman
(see all)