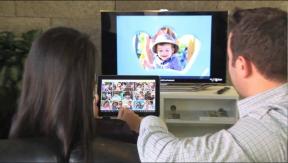 Framingham, Mass. – Staples said store closings, tight margins and capital expenditures led to lower second-quarter sales and profits.
Earnings at the No. 1 office-supply chain fell nearly 15 percent to $102.5 million for the three months, ended Aug. 3, due to lower product margins, the negative impact of fixed expenses on lower sales, and investments in Staples.com and other strategic initiatives.
Net sales slipped 2 percent to $5.3 billion, due to the closure of 103 stores in North America and Europe during the trailing 12 months, the company said.
In North America, sales fell 2.3 percent to $2.4 billion, comp sales slipped 3 percent, and online sales increased 3 percent. Sales were impacted about 1 percent by the closures of 54 regional stores during the preceding 12 months, including five net U.S. closings during the quarter, while weakness in computers and tech accessories offset gains in tablet sales. Comps were crimped by a 2 percent decline in traffic and a 1 percent decline in average order size year over year.
Staples, which faces stronger competition within the office-supply channel from a merging Office Depot and OfficeMax, said its second-quarter results were weaker than expected, and is accordingly adjusting its full-year sales projections to a low single-digit decline.
In a statement, chairman/CEO Ron Sargent pointed to the company's online sales growth and "aggressively managed expenses," but acknowledged that "progress on our strategic plan to reinvent Staples was offset by weakness in our retail stores and international businesses."
Latest posts by Alan Wolf
(see all)