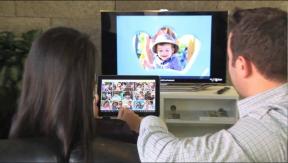 Hoffman Estates, Ill. – Sears Holdings said store closings, sales declines and promotional costs contributed to a steeper loss in the second quarter.
The company also reported comp sale declines for its core major appliance business at Sears, and lower CE comps at Kmart.
The net loss widened to $194 million for the three months ended Aug. 3, compared to a loss of $132 million for the year-ago quarter, while total revenues decreased 6.3 percent to $8.9 billion.
Of the $596 million sales decline, Sears attributed $210 million to the closing of multiple Sears and Kmart stores and $450 million to the absent contribution of its former Sears Hometown and Outlet Stores division, which was spun off last year.
Earnings were impacted by a $345 million decrease in gross margin due to reduced sales; a lower gross margin rate due to merchandise and loyalty rewards promotions; and higher expenses related to store closings and severance and pension payouts.
In the U.S., comp sales slipped 1.5 percent, reflecting a 2.1 percent decrease at Kmart due to declines in CE and toys, and a 0.8 percent dip at Sears due to a decrease in its core major appliances business, while total online sales rose 20 percent.
Sears' majap declines stand in stark contrast with reports by manufacturers and other white-goods retailers of a rebounding white-goods industry, and supports indications that its once top-selling private-label Kenmore brand has slipped to third place behind GE and Whirlpool.
In a statement, chairman/CEO and majority shareholder Eddie Lampert pointed to the growth of the company's Shop Your Way loyalty rewards program, whose members now comprise over 65 percent of sales. But Lampert acknowledged that the "deepening" customer engagement came at the expense of increased promotional activity and member redemptions, which led to a meaningful increase in costs.
"We recognize how important it is to improve the profitability of our company and I am disappointed that we did not deliver a better result," he said.
Latest posts by Alan Wolf
(see all)