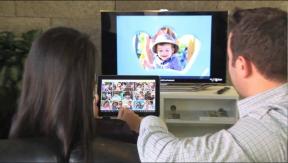 Hoffman Estates, Ill. — Sears Hometown and Outlet Stores, the new Sears Holdings spinoff, ended its first fiscal year on a high note.
Rising gross margins pushed profits up 22.2 percent to $9.7 billion for the three months, ended Feb. 2, while the inclusion of an extra selling week helped boost net sales 6.8 percent to $631.2 million. Excluding the extra week, comp-store sales slipped 0.5 percent.
The specialty chain, which was separated from Sears in October, primarily sells major appliances, hardware, tools, and lawn and garden equipment, and is exiting the CE category.
The Hometown segment includes the Sears Appliance & Hardware and Sears Home Appliance Showroom formats, which also variously sell sporting and household goods, while the Outlet stores offer one-of-a-kind, out-of-carton, discontinued, obsolete, used, reconditioned, overstocked, and scratched and dented products at significant discounts.
The new company opened 16 stores and closed eight during the quarter, for a total of 1,245 corporate, franchised and dealer-owned locations in the U.S., Puerto Rico and Bermuda.
In a statement, president/CEO Bruce Johnson said the chain was pleased with its holiday period results despite a non-gift-oriented assortment, and made "substantial progress" toward a planned exit from CE, which has been removed from 589 more stores. Excluding electronics, comps would have risen 1.1 percent, led by strength in appliances and mattresses.
Johnson had previously served as interim president/CEO at Sears Holdings for three years.
During the quarter the gross margin rate rose 140 basis points to 23.4 percent due to higher prior-year expenses, lower occupancy costs as company-operated stores converted to franchisee-operated stores, improved delivery margins, and a favorable change in warranty expense timing.
The gross margin gains were partially offset by lower year-ago warranty reserves, CE clearance sales, and excess Outlet majap inventory, particularly in premium refrigerators. In addition, costs were up due to added expenses for the extra sales week, additional marketing costs, and higher Hometown owner commissions following the conversions from company- to franchisee-operated stores.
For the full year, net income soared 82 percent to $60 million on net sales of $2.5 billion, a 4.7 percent gain, and comps edged up 0.6 percent.
Latest posts by Alan Wolf
(see all)