Monster went back to the woodshed in 2016 and has emerged with a philosophy to "blow it all up."
(Blow up its brand, of course.)
As part of this re-invigorated mission, the company announced at CES a significant partnership with Brightstar, a CE accessories distributor that reaches over 100 countries around the world. Monster said it will engineer a new line of digital and Bluetooth headphones specifically for Brightstar's channels.
Follow along with TWICE at CES!
And since a Monster press conference wouldn't be the same without celebrities, Lee called several on stage to show support for its audio products. Whereas past pressers have included somewhat untouchable megastars like Lady Gaga, Monster is now focusing its celebrity marketing strategy on a regional level, said Lee, and will aim to have the best celebs in local markets around the world vs. someone who is overarching (new marketing strategy).
That said, the names Lee ticked off were certainly no slouches: In addition to Brooklyn Nets basketball player Sean Kilpatrick and Aerosmith guitarist Joe Perry, Monster also has added DJ Clue; German soccer players Lukas Podoksi and Douglas Costa; and the Club Banditz EDM DJ duo to its roster.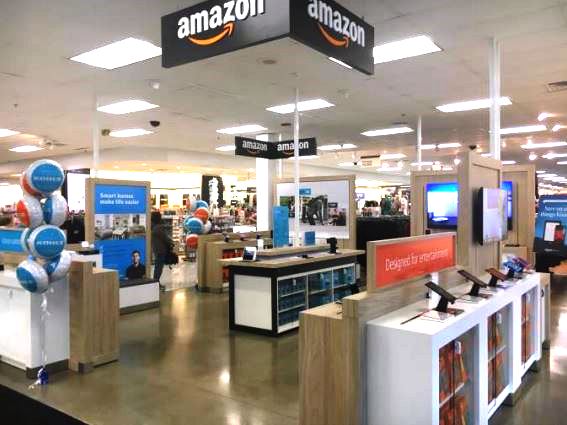 Nicole Chaplin showing off the iSport wireless headphones
NBA shooting guard Lance Stephenson came on stage in support of Monster's Elements headphones, as did Nicole Chaplin, the "Fitness Rockstar" celebrity trainer, for the iSport headphones. Also in attendance were the Celebrity Sweat team of Lisa Levin, Billy Blanks and Erik the Trainer; pro gamer Jonathan Fatal1ty; and celebrity fisherman and TV host Peter Miller.
Miller — who landed the biggest laughs of the morning with his line that "music matters, even to fish" — will help Monster bring its wireless Bluetooth speakers to the outdoor speaker market.
In traditional Monster fashion, Lee ran rapid-fire through a host of new products for 2017, including new portable Bluetooth speakers called the Firecracker and the Battleship. The company is also joining the Amazon Alexa train, announcing that the voice assistant will be available in its Soundstage wireless speakers.
Monster also announced a partnership with Speak Music's Melody app to bring voice control to its headphones.
Latest posts by Lisa Johnston
(see all)