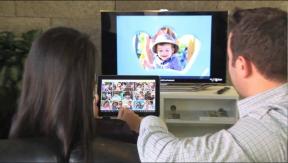 Mooresville, N.C. — Lowe's reported slightly lower net earnings and net sales, but higher comp store sales in its fiscal fourth quarter, ended Feb. 1.
Net earnings were $288 million in the quarter, compared with $322 million year on year. Net sales for the fourth quarter decreased 5 percent to $11 billion, from $11.6 billion in the fourth quarter of 2011.
Comp-store sales for the fourth quarter of 2012 increased 1.9 percent on a consolidated basis as well as for the U.S. business.
Lowe's fiscal year ends on the Friday nearest the end of January; therefore, the fourth quarter and fiscal year 2011 included an extra week when compared with 2012.
"We delivered solid results in the fourth quarter," commented Robert A. Niblock, Lowe's chairman, president and CEO. "Our results are a testament to the team's success in driving more balanced performance across the quarter, our response to the demand created by recovery efforts in the wake of Superstorm Sandy, and the momentum we're creating with our initiatives."
For the fiscal year, net sales were $50.5 billion, up from the prior year's $50.2 billion, and net earnings were $1.96 billion, up from the prior year's $1.84 billion.
Comp-store sales increased 1.4 percent for the fiscal year, while comp-store sales for the U.S. business increased 1.5 percent. Comp-store sales are based on comparable 13-week and 52-week periods, respectively.
As of Feb. 1, Lowe's operated 1,754 stores in the United States, Canada and Mexico, representing 197.4 million square feet of retail selling space.