Indianapolis — hhgregg had a disappointing fiscal first quarter with a deeper net loss, a 10 percent drop in net sales and a similar loss in comp-store sales.
The chain reported a net loss of $10.3 million for the three-month period ending June 30, 2014, compared with net loss of $1.3 million for the comparable prior-year period. The increase in net loss for the three months was largely due to a comp-store sales decrease of 10.2, according to the company.
Net sales for the quarter decreased 10 percent to $472.3 million, from $524.9 million in the comparable prior-year period.
Dennis May, president and CEO, commented, "While we expected the first quarter to be challenging given the difficult comparison to the prior year, we are not satisfied with our recent results. We recognize the importance of balancing near-term results with long-term investments to transform the business. Therefore we will continue to invest in our strategic initiatives to reposition the business around a broader assortment of home products. While we are making progress in many areas, we have opportunities for improvement in others. We have adjusted our advertising strategy to be more balanced, focusing more on traffic driving promotions vs. the branding focused advertising that we did in the first quarter. We are also making adjustments to the video and appliance categories and refocusing our broader efforts on driving traffic to our stores and website."
May continued, "We continue to make significant progress as it relates to the customer experiences inside our stores and on our website. We are proud that we have recently been recognized with distinction as the J.D. Powers' 'Highest in Customer Satisfaction among the Largest Appliance Retailers.' Additionally, we continue to drive strong growth from our e-commerce site. We need to make further strides in driving customer visits to our stores, so that more consumers are aware of the hhgregg experience."
The decrease in comp-store sales within the appliance category (see chart) for the quarter was driven by a decrease in units sold and a slight decrease in average selling price.
The decrease in comp-stores sales for CE in the quarter was due primarily to a double-digit decline in units sold within the video category offset slightly by an increase in average selling price, which was driven by an increase in sales of larger screen and more premium featured televisions.
The computers and tablets decrease was driven by the exit from the contract-based mobile phone business, a decrease in demand for computers and tablets and a decrease in the average selling prices for computers, partially offset by a higher average selling price for tablets.
And in home products, the decrease in comp-store sales within the home products category was driven by a decrease in the demand for ready to assemble television stands and a decrease in sales of mattresses, offset partially by a double digit increase in sales of sofas, recliners and dinette sets.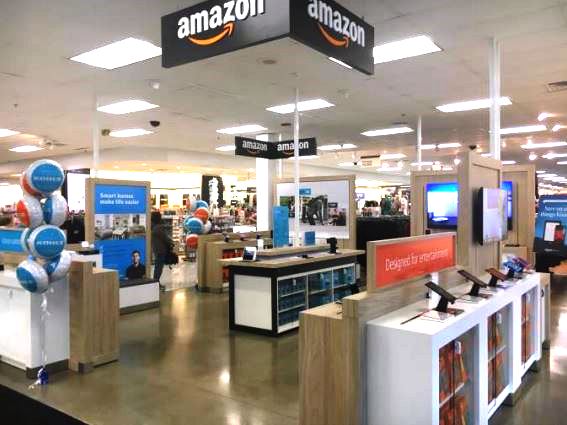 Latest posts by Steve Smith
(see all)