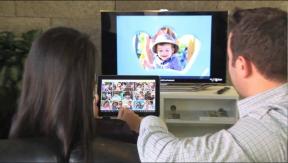 Issaquah, Wash. — Double-digit growth in membership fees and a one-time tax benefit helped push Costco's second-quarter earnings up 38.8 percent to $547 million.
Net sales for the three months, ended Feb. 17, rose 8 percent to $24.3 billion and comparable sales at U.S. stores increased 5 percent, excluding the positive impact of higher gasoline prices.
Membership-fee income rose 15 percent to $528 million, and the company enjoyed a $62 million tax benefit related to a 401(k) plan contribution.
The No. 1 warehouse club currently operates 622 stores worldwide, including 448 in the U.S. and Puerto Rico, and is expected to open about 14 new locations this year.
In a laudatory research note, Janney retail analyst David Strasser described Costco as "the machine" for its ability to continually churn our strong but stable sales and earnings while growing market share and building new stores.
Latest posts by Alan Wolf
(see all)