The Consumer Technology Association's (CTA) annual CES on the Hill event kicked off CTA Tech Week in the nation's capital yesterday.
The event is designed to demonstrate and share top technology trends with members of Congress, key Capitol Hill staff and media members, giving government officials the opportunity to see how consumer technology companies are working to further the industry, fuel job growth and change the world, said CTA.
The tabletop event also allowed members of the legislature to catch up on what leading tech companies are doing to produce solutions for complex problems affecting their constituents.
Among the exhibitors:
AT&T showcased the receiver-less delivery of 4K Ultra HD content to connected televisions.
Best Buy featured a sampling of its dedicated merchandising displays to help consumers understand and compare options for home-automation products.
Dish introduced our national legislators to its Hopper 3, its flagship DVR and its HopperGo portable content storage device.
DJI showed off its line of camera-equipped drones designed for commercial use in the fields of film making, advertising, journalism, construction, industrial inspection, search and rescue, firefighting and farming, among others.
Doppler Labs focused on "hearables," wearable technology for the ears that allow people to curate and personalize their audio environment without the need for custom fitting.
Driversiti showed off its smartphone technology that assists in driver safety. The company's proprietary algorithms take data from a phone's built-in sensors and transform it into real-time intelligence about how a vehicle is moving. The Driversiti app detects crashes, rapid acceleration or hard braking, swerving and distracted driving. Driversiti is aiming to partner with insurance companies, fleets and consumer apps to make driving safer.
Ford showcased its Sync 3 in-vehicle voice-controlled communications system.
HTC showed its recently launched HTC Vive virtual reality system.
Attendees had the chance to receive a variety of demonstrations.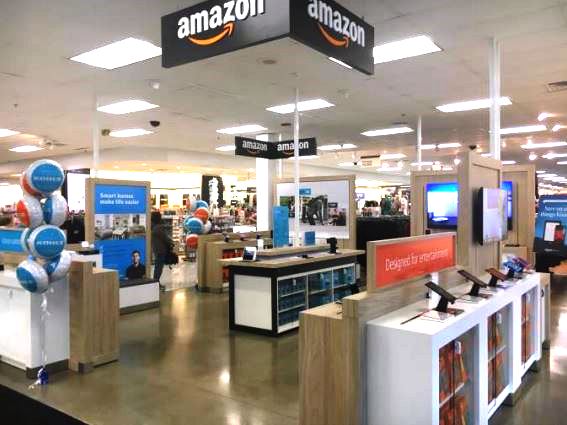 Humetrix demonstrated its iBlueButton, which allows users to securely receive medical records on their mobile devices; SOS QR, an emergency application that lets users call for help and emergency responders access users' emergency records in six languages; and Tensio, a hypertension coaching app that integrates data from self-monitoring devices and the user's medical records to send personalized notifications and alerts directly to the user's iPhone or Apple Watch.
Nvidia demonstrated its processors that power the digital cockpits and infotainment systems in more than 10 million cars, a figure projected to reach 30 million in five years, according to the company. Additionally, the Nvidia Drive PX 2 is a self-driving car computer that uses deep learning and artificial intelligence to understand its surroundings, which means the more the car drives, the smarter it becomes.
Panasonic's "A Better Life, A Better World" demonstrations included Light ID, information, directions and language translations embedded in digital signs and LED lighting, readable on a smartphone; OneConnect, a customizable, personalized, secure in-car communications platform; Freeze-ray, a high-capacity, energy-efficient optical disc-based data storage system for data centers; and, CityNow, "smart city" technologies and solutions currently being piloted in Denver and other communities around the world.
Phone2Action showed a civic-engagement platform that connects advocates directly to public officials, allowing them to easily voice their opinions on policy matters, and helps constituents interact with officials through email, patch-through calling and social media.
Smartwheel demonstrated its "proactive technology for safer driving," which provides vehicles with a steering wheel solution that helps prevent distracted driving, as well as Smartwheel Protect, a 2016 CES Innovations Award Honoree, which provides a real-time, in-vehicle coach for new young drivers.
Toyota demonstrated its If This, Then That (IFTTT) technology that established connections across digital devices and services inside a vehicle using their own vehicle data in real-world applications.
Other tech giants present included Google, Microsoft, Pandora and Yelp.
CTA Tech Week continues tonight with the 12th annual Digital Patriots Dinner, which will honor Sen. Cory Booker (D-NJ) and Rep. Blake Farenthold (R-TX) for their roles in championing technology innovation and supporting a legal and regulatory framework that allows innovation to flourish.
In addition, Sen. Marco Rubio will receive the CTA's Innovation Policy Ninja Award. The Florida Republican and former presidential contender was cited by the CTA as "a forward-thinking legislator who works to advance public policies that will spur innovation, create jobs and help drive our tech economy for years to come."
CTA will also unveil the results of its second annual Innovation Scorecard, a report evaluating innovation-friendly policies across the country, and present an award to Texas Governor Greg Abbott for championing innovation.
Proceeds from the dinner will go to the CTA Foundation and Black Girls Code.
Latest posts by John Laposky
(see all)