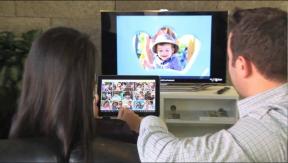 Minneapolis — Best Buy reported an $81 million loss for the first fiscal quarter, ended May 4, compared with year-ago profits of $158 million, as promotions and more competitive pricing took their toll.
Total revenue fell 9.6 percent to $9.4 billion and comp-store sales slipped 1.3 percent for the three-month period.
In the U.S., sales fell 9.6 percent to nearly $8 billion and comp sales edged down 1.1 percent. Best Buy attributed the sales decline to an early Super Bowl, which pulled it out of the reporting period; one less week in the quarter; the closure of 49 big-box stores; several big-impact product launches during the year-ago period; and the decision to de-emphasize certain non-core categories.
In contrast, online sales increased 7.1 percent to $498 million and online comps increased 16.3 percent due to increased traffic and higher close rates.
On the product front, strong growth in mobile phones and appliances was more than offset by declines in home theater and gaming, the company said.
The domestic gross profit rate fell 190 basis points to 23.4 percent as a result of more competitive pricing, increased mobile and computer promotions, greater inventory theft and higher warranty-related costs.
In a statement, president/CEO Hubert Joly said the U.S. comp-sale decline was anticipated, and pointed to accomplishments including the double-digit comp gain online, an additional $175 million reduction in annualized costs, improving customer satisfaction scores, the development of in-store Samsung shops, rent reductions and the sale of its European operation.
But Best Buy chief financial officer Sharon McCollam warned investors that earnings will be pressured in the second quarter by the aggressive pricing policy; store disruptions as the Samsung shops roll out and floor space is reallocated to higher-margin categories; and capital investments in online and mobile sales.
Broken out by product category, U.S. comps for pre-recorded movies and music fell 17.2 percent during the quarter; CE comps fell 11.5 percent; comps for extended warranties and repair, delivery and installation services increased 7.2 percent; computer and mobile phone comps rose 7.4 percent; and majap comps increased 12 percent.
Latest posts by Alan Wolf
(see all)