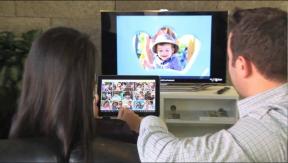 Minneapolis – Best Buy returned to profitability in the fourth quarter and full fiscal year despite a bruising holiday season and slightly lower sales.
Net earnings for the three months, ended Feb. 1, were $293 million compared with a year-ago loss of $379 million as the company cut costs and improved operational efficiency. Ongoing efforts will include a significant reorganization of Best Buy's field and store management structure that shifts greater responsibility to store general managers and moves field staff into a supporting role, the retailer said.
Total revenue dipped 3 percent and company-wide comps declined 1.2 percent for the quarter.
In the U.S., revenue slipped 1.8 percent to $12.3 billion and comps declined 1.2 percent, while online sales rose 25.8 percent to $1.6 billion due to increased traffic and sales conversions, larger average purchase size, and improved inventory availability as the chain began fulfilling online orders from virtually all its stores.
Best Buy president/CEO Hubert Joy said the company's fourth-quarter game plan of price competition and improved customer experience helped it achieve market share gains in a climate marked by declining store traffic, intense promotions, fewer holiday shopping days, severe weather and weaker-than-expected CE demand.
Indeed, within the U.S. growth in computing, major appliances and gaming was more than offset by declines in other categories, including digital imaging, movies and home theater, the company said. Specifically, CE comps fell 5.9 percent during the quarter and entertainment comps declined 5.6 percent, while majap comps soared 17.1 percent and comps for computing and mobile phones rose 2.9 percent.
Best Buy's biggest comp-sale decline — 17.1 percent — was in services, which includes extended-warranty sales, IT support, repairs, delivery and installation.
The U.S. gross profit rate fell to 20 percent — a 10.3 percent decline — due to increased sales promotions and cellphone warranty claims, fewer mobile warranty sales, and new, less favorable credit card terms.
For the full fiscal year, Best Buy's net earnings were $525 million compared with a year-ago loss of $233 million, and total revenue declined 3.4 percent to $42.4 billion while comps edged down 0.8 percent.
Joly said the company's Renew Blue turnaround strategy has helped stabilize its top and bottom lines, delivered annualized cost reductions of $765 million, significantly strengthened its balance sheet, and has improved the customer experience.
Over the next two years the company plans to increase the use of data mining to deliver more tailored digital offers to customers, and will continue to improve its merchandising strategies, pricing optimization capabilities, website functionality and supply-chain operations.
Best Buy also raised its annualized cost reduction target from $725 million to $1 billion, which will help offset continued investments in competitive pricing, chief financial officer Sharon McCollam said on a conference call. Cost cuts will be realized through improved procurement procedures, more profitable disposition of returned, open-box and clearance products, and headcount reductions.
According to a published report, the latter will include upward of 2,000 layoffs stemming from the field and store management restructuring, although the company didn't address the staffing impact of the move.
McCollam also noted that reduced promotional activity in January and increased vendor marketing support led to improved financial performance last month, but warned of negative comps through the first half of the year due to continued declines in CE.
Latest posts by Alan Wolf
(see all)