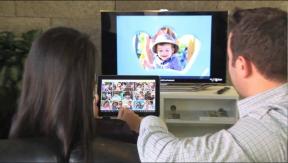 Seattle – Amazon.com reported a $41 million net loss for the third quarter, ended Sept. 30, compared with a year-ago net loss of $274 million.
The company had reported a net loss of $7 million for the prior quarter ended June 30.
Net sales rose 24 percent in Q3 to $17 billion, and grew 26 percent excluding the impact of unfavorable currency exchange rates.
In North America, net sales increased 31 percent to $10.3 billion and sales of electronics and other merchandise increased 33 percent to $6.7 billion. Sales of media rose 18 percent to $2.6 billion, and operating income edged up 1 percent to $295 million compared with a 102 percent gain last year.
In a statement, CEO and founder Jeff Bezos said the company brought 8 million square feet of fulfillment capacity online during the quarter, deployed 1,382 warehouse robots in three distribution centers, and began hiring and training 70,000 seasonal warehouse employees.
Following the earnings announcement Wall Street shrugged off the losses and rewarded Amazon's better-than-anticipated sales results by sending its shares up 5 percent in late-day trading.
Latest posts by Alan Wolf
(see all)