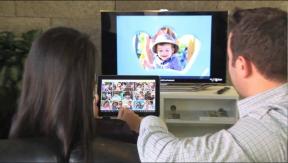 Seattle – Continued investments in content and the impact of unfavorable foreign exchange rates let to a sharp drop in Amazon.com's first-quarter earnings.
Net income fell 37 percent to $82 million for the three months, ended March 31, while net sales climbed 22 percent to $16 billion. A $302 million impact from unfavorable exchange rates shaved 2 percentage points from the sales tally.
Operating income slipped 6 percent to $181 million, reflecting a $12 million hit from the currency fluctuations.
In North America, net sales rose 26 percent and operating income increased 31 percent. Media accounted for $2.5 billion in sales, up 14 percent, while sales of electronics and other general merchandise increased 64 percent to $4.1 billion.
In a statement, founder and CEO Jeff Bezos focused on Amazon Studios, the company's original film and series production arm, which debuted 14 original comedy and kids' "pilots" during the quarter. All are available for viewing exclusively through Amazon.
Other content initiatives during the quarter included new licensing agreements with A+E Networks, CBS Corporation, FX, PBS Distribution and Scripps Networks Interactive for expanded Prime Instant Video viewing, and extending access to Amazon MP3 downloads to Apple's iPhone, iPad and Safari browser.
Latest posts by Alan Wolf
(see all)