It wasn't a big show — 150 exhibitors, more than half small cubicle booths. But this week's inaugural CE China, an IFA event organized by Messe Berlin held in arguably China's primary manufacturing center an hour north of Hong Kong, is recognition of Asia-Pacific (APAC)'s growing economic affluence and importance to Western electronics brands.
IFA's entry into the APAC market follows CTA's inaugural CES Asia event last year; this year's CES Asia in Shanghai, China's largest city, is scheduled for May 11-13.
In the spirit of CES Asia, CE China is designed to cross-pollinate Chinese and European retailers and brands. The CE China show floor featured prominent European electronics and appliance suppliers such as Bosch, Siemens, Karcher, Melitta and Severin — all largely unknown in China — as well as retail giant Euronics, along with dozens of medium and small mostly Shenzhen-based brands unknown to Westerners, along with major Chinese retail entities including Suning (also a CES Asia sponsor), which runs 16,000 CE and appliance outlets, Alibaba, Amazon China and TMall.com.
Messe Berlin CEO Dr. Christian Göke sees CE China as a B-to-B networking event, an opportunity for representatives of both Western and Chinese electronics and appliance entities "to meet in their own environment, in their own brand perception instead of an office," Göke told TWICE. "There's an efficiency of being able to meet face-to-face with brand positioning."
Since eight is a lucky number in China, here are eight things we learned at CE China.
Messe Berlin CEO Dr. Christian Göke (middle, pink tie) helps cuts the ribbon for CE China.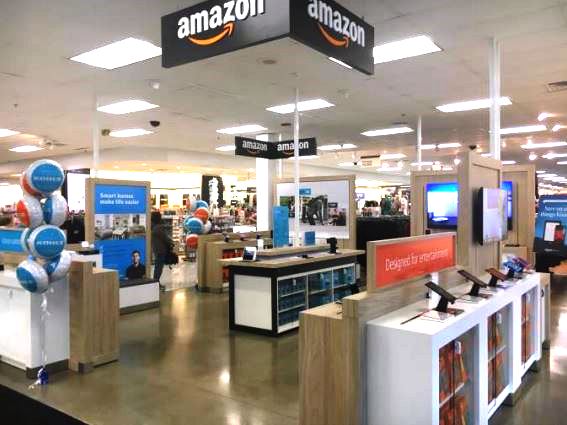 1. APAC will dominate the world's middle class. Both Messe Berlin and CTA understand where the member constituents' future business lies. According to GfK, 28 percent of the world's middle class currently resides in APAC; this percentage is projected to balloon to two-thirds by 2030. The message of CE China: Western brands need to establish themselves here if they want to continue to grow.
2. Exhibiting in China is less expensive than arranging meetings and traveling halfway around the world to them. According to company representatives, trying to arrange meetings with Chinese retailers is a time-consuming and expensive proposition, and the same goes for Chinese vendors trying to get their goods into western markets. Meeting at an event such as CE China brings everyone together in one place, along with all the product everyone needs to see. Göke hopes that more American brands and retailers will join in in future CE China events as well.
3. The Chinese have some really cool products to sell. We saw a number of inventive products from entrepreneurial Chinese and European suppliers. There was Shenzhen-based Dlodlo's Glass V1, sunglasses-like VR eyewear that connects to a smartphone-sized D-Box containing all the bulky electronics usually packed into a bulky helmet (availability and price TBA); Roobo's Runbone, a smart bone around-the-neck conduction earphones and associate app for exercisers; Livall's "world's first" smart and safe Bling cycling helmet, with built-in Windbreak Mic, 3-axis G-sensor, Bluetooth speaker and LEDs on the top and back, and Moizen's Snap, an iPhone magnetic connection similar to the MacBook's charging cable in place of the usual Lightning cable.
4. 8K TV is coming. According to Paul Gray, principal analyst/researcher for IHS Technology, 4K UHD sets will be installed in 290 million households worldwide by the end of 2019 — just in time for early adopters to early adopt 8K. Gray and IHS project 1.4m 8K Super Hi-Vision (SHV) TVs will ship in 2019, 2.1m in 2020, which would require at least an 80-inch display. As for content, Gray contends that more and more current content is being shot in 8K. Since 8 is a lucky number in China, and the bulk of TVs are being made in China, and the bulk of 4K sets are being sold in China – well, you get the idea.
The CE China show floor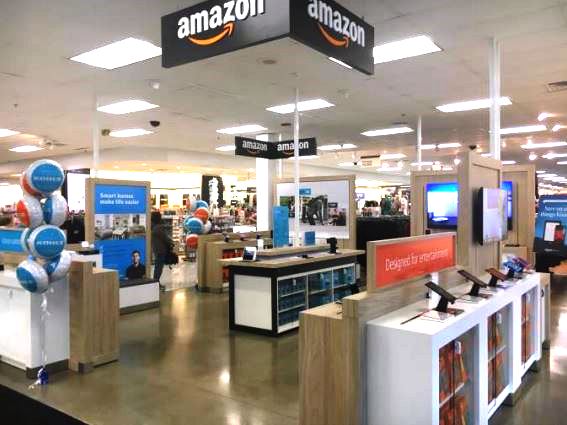 5. Internet is the new TV. According to GfK, global minutes per day spent watching online video has risen to 122.4 minutes/day last year, and is expected to reach 144.8 minutes/day by 2017. Leading the Web-watching way is YouTube; there are 1.3 billion YouTube users worldwide; 300 hours of video are uploaded every minute, and 1 billion mobile videos are uploaded per day. According to Cisco, 80 percent of all consumer Internet traffic will be video by 2019.
6. App-based smart TVs are becoming the new normal, and prompting new usage cases. According to a GfK survey of consumers of 15 industrial countries, including the U.S., 47 percent of respondents had access to a TV with smart features and 38 connect their TVs to the Internet using another device such as an STB or video game console. GfK also says that, by 2018, 1 billion TVs worldwide will be connected to the Internet, and there will be 2 billion connected TV devices. Pretty soon, when we turn on our TVs it'll look like the app-filled home screen of our smartphone; in China, as of this past January, more that 50 percent of TVs run Android. But instead of passive TV apps, these will be active apps covering sports, assisted living, health, shopping, education, body & soul, travel/outdoor, archeology/architecture; kids may even be able to "watch" their school rooms and interactively learn from their home smart TV instead of traveling to-and-fro daily.
7. Philips' move to total health supplier is nearly complete. Continuing its shift from A/V to health and personal care, Philips announced new health and personal care products "launching soon" including OneBlade, a beard-and-stubble shaver and trimmer; a blender that also cooks (i.e. soup); and, a series of HealthSuite Digital Platform devices, due to launch at IFA in the fall. These FDA-approved devices, designed and tested by Allianz, are designed to monitor not only fitness, but chronic conditions and diseases, and will include wearables including a smart watch and operate with Philips HealthSuite app.
8. ZTE wants you to portably project. The growing pre-paid smartphone provider will soon launch its third-generation portable projecting Spro Plus tablet, unveiled for the first time here. About three times as thick as a tablet, the Spro Plus will sport an 8.4-inch 2K AMOLED screen, runs Android Marshmallow, is equipped with 4-watt JBL Dolby stereo speakers, and will project up to a 300-inch image with 500 lumens of brightness, compared to the 200 lumen output of the previous Spro iteration. Its 12,100mAh battery will let the Spro Plus project for up to six hours, it'll have LTE capabilities, its microphone will have a 5-meter pick-up range, and it's got an HDMI out. When and how much TBD.
Latest posts by Stewart Wolpin
(see all)