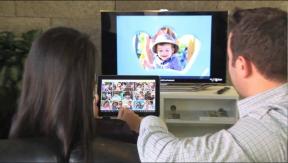 Seattle — Amazon.com said 2012 was a record-breaking holiday season for its more than 2 million third-party sellers worldwide.
Unit growth from U.S. sellers alone increased 40 percent during the holiday period year over year, while annual third-party sales were in the tens of billions worldwide, the e-tailer said.
Amazon didn't break out sales by product category, but noted that its third-party sellers sold enough smartphone and tablet screen protectors to cover the field of every NFL stadium four times over.
Amazon quoted Eli Silver, president of Amazing Deals Online, an Edison, N.J.-based CE dealer, who said his holiday orders increased 70 percent year-over-year in what was "by far one of my best holiday seasons" in the 12 years he's been selling on Amazon's Marketplace platform. Silver attributed the boost in orders to his and his customers' confidence in Fulfillment By Amazon (FBA), the e-tailer's Marketplace fulfillment service, which allowed him to extend his selling period until Dec. 21 and still have customers receive their purchases by Christmas.
"We value the breadth and depth of selection that businesses selling on Amazon offer our more than 188 million active customers worldwide," said Amazon Marketplace VP Peter Faricy. He described the third-party service as "a dynamic marketplace platform that helps every seller deliver the best possible selection, service and prices to all Amazon customers."
Besides FBA, Amazon's Marketplace services include a highly scalable webstore platform to run shopping sites, a payment service, and product ads that help drive Amazon traffic to seller stores.
Amazon added that businesses using these offerings set records for sales volume, traffic and services performance during the holidays.
Latest posts by Alan Wolf
(see all)