A cellphone with a wooden casing. Robots that move based on the movements of schools of fish. Battery-powered cars highlighted by consumer electronics manufacturers. And a singing robot that looks like a young girl.
So this year's CEATEC show, being held here at the Makuhari Messe convention center, a town just outside of Tokyo, isn't just about 3-D HDTV.
The unique, curious and odd also appeared in various booths.
For instance, Japan's NTT DoCoMo showed Touch Wood, a cellphone with a wooden rather than plastic case that was developed in cooperation with Olympus and Sharp. Given the worldwide concern for the environment, the company said it can make the cases for these prototype phones based on a renewable resource.
Nissan also drew a crowd at CEATEC. Imagine, an automaker at a CE show. In this case, Nissan showed robots that copy the movements of schools of fish. The three-wheeled devices circled a small oval at the booth – reportedly using laser range finders and other signals to avoid obstacles and change directions while traveling around a road like a school of fish. The hope is Nissan will be able to put similar technology in cars for safety purposes. (Maybe when people text or use their cellphones behind the wheel?)
Sharp was cutting edge having its own battery-operated car prominently featured at its CEATEC booth. The electric car is charged by a photovoltaic cell.
On the other side, at least for this reporter, was an item that was wonderful for 1997: Sharp showed an electronic newspaper service designed to transmit print-style pages to specially enabled Aquos LCD sets. The system is called Manichi Shimbun x DoTV. The service is provided by the newspaper and NTT and is designed for Web-enabled Aquos sets. Looks fine to this old print reporter, but for the U.S.? We'll see.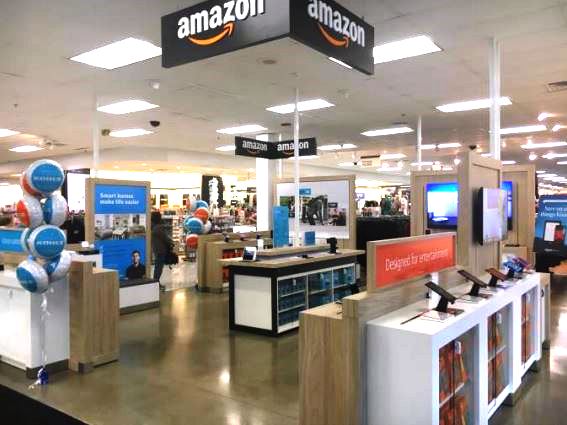 I also stumbled upon a singing robot from Yamaha that can take song requests via iPhone, or so I could deduce from the Japanese demonstration. The robot looked like a young Japanese girl and drew crowds and paparazzi. Of course, it's a prototype.